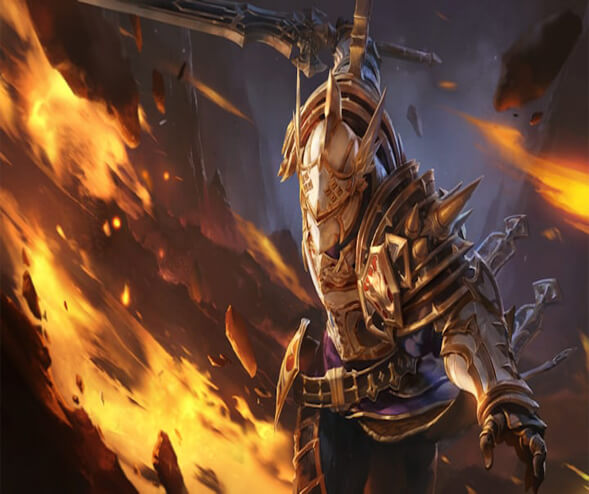 -Changed CashShop Button to Server Buffs in Minimap.
-Returned Original Monster Stats.
-Changed Game / Launcher Icon.
-Added some new Bosses Models to Game.
-Added EXP Loss System Part 2/3 (Gonna be enabled on nexts patches)
-Released Ancient Mine Dungeon (Lv60).
-Added Admission and Daily Quest for Ancient Mine Dungeon.
-Added Gawes NPC on Valencia near Dungeon Entrance.
-Added Shadowshard Items Recipes.
-Changed Quick Button of CashShop near Minimap to Server Buffs Button (more organized buffs like community and etc).
-Added Recipes Copy Craft on Gawes NPC on Valencia.
-Fixed a problem on Glow Preview.
-Ortlinde now just Reset the character Skills, not other cooldowns.
-Fixed Valuable Information Quest Completing Dialog
-Fixed Burial of Souls Quest , Kill now register for all party members.
-Fixed Exploring the Depths Quest Marker on Complete.
-Added SafeZone on Abandoned Mine Entrance.
-Changed Min.Level to enter in Abandoned Mine to 58( but need full Valencia Quest Line done).
-Removed Bugged Meteour from Ancient Mage at Abandoned Mine.
-Changed Items inside Bawton / Valento Box.
-Added Open Box Effect in some Special Boxes.
-Changed Shadowshard Recipes Icons.
-Abandoned Mine Bosses Drop Recipe Container instead of Recipes itself (still the same, but better to save space, so you can open the box when you want only).
-Changed Abandoned Mine Bosses Battle Music.
-Fixed Ranking List / Guild Notice in Game.
-Fixed Misspeling on Exploring the Depths Quest Objectives.
-Fixed Shadowshard Pants Boxes Swapped with Gloves Boxes.
-Fixed Shadowshard Recipes not saying on which NPC you craft them.
-Fixed Box Effect on Extended Inventory 1,2,3.
-Added New Channels System.
-Updated the DiscordRPC on Game Client.
-Added Relic System V.1
-Fixed Ice Knight with Greatswords Invisible.
-Increased a bit the Valencia Mobs Aggro Distance.
-Changed Materials amount for Craft Shadowshard Items.
-Changed Ingen Theme to the Halloween One.
-Added Halloween NPC'S on Ingen.
-Added Halloween Pumpkins on Maps.
-Fixed PvP Damage that was wrong since two days ago.
-On PVP Channel you have 50% more Drops.
-Fixed some wrong scripts on ServerSide.
For Real Time Patch Notes enter on our Discord!
Enjoy and Stay Safe!!
Published at
10/31/2023