October Month Updates!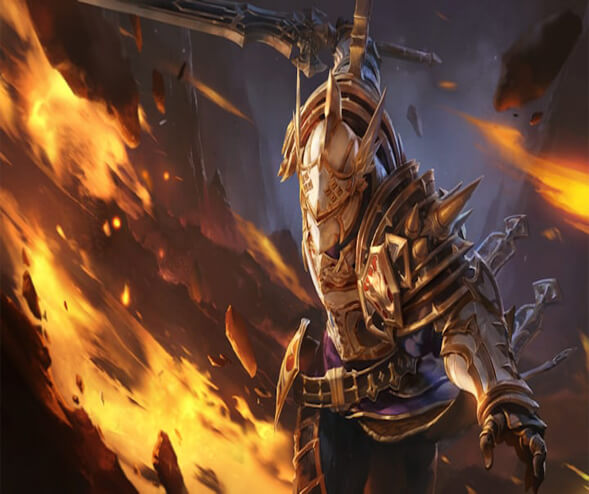 -Changed Endurance Effect from Furious Dash to original one.
-Return Skill always will send you to Timot's Inn, even if you didnt have set the Inn.
-Increased all items with Max Stack of 200 to 9998.
-Reduced Respawn time of Natura Underground Box's.
-Fixed Lost Temple Objetive not completing.
-Added a Crown in Party Leader Interface Name.
-Fixed Swimsuit Top with two Obsidians Slot.
-Added 15 Valencia Quests (Part 2 on DG Release).
-Now you dismount if get hit by Player or Monster.
-Fixed Valencia Area Misspelling Name.
-Removed Sealed Gladiator Items.
-Fixed Amethyst Admirer Quest Dialog (Gaon Quest).
-Fixed Hole in Rocks at Back of Ingen Hellhound.
-Fixed Missing name on Natura Underground Quest in Portuguese Translation.
-Changed Natura Underground Quest to [Repeat].
-Removed Guild Penalty when Leave Guild (until we finish GvG).
-You can't be in Party to Rename Character now.
-If your weapon reach 0 durability it gets Unequip, and if you didnt have inventory space you got a debuff until your repair your weapon.
-Temporary removed Guild Buffs for Rework.
-Fixed Delfin NPC Spawn at Ingen.
-Fixed PK Chat.
-Hellhound now gives the Reward on Interface.
-Increased Plate Gear Defense on Defenders.
-Temporary removed Maze Event.
-Added Gamabunta Mount to Cash Shop.
-Added Cowen Toad to Cash Shop.
-Added Hands of Terror to Cash Shop.
-Added Halloween Events Part 1.
-Fixed Multiple Glows/Titles.
-Fixed Double Hell Road Ticket Cost.
-Fixed Friend List.
-Fixed some Players with bugged chat.
-Fixed Veil of Darkness.
-Fixed Comeback Heal.
-Changed Berserk Flinch (Test).
-Fixed Sins skills being used without previous one.
-Fixed Vanquish without Crush First.
-Ingen Weather set to Just night time.
-Removed Tauy NPC on Hellhound.
-Removed Rania NPC on Hellhound.
-Removed Adventurer Tooth NPC on Hellhound.
-Fixed Bugged Chat on Portuguese Version.
-Fixed Delfin NPC Spawn / Despawn Event.
-Fixed Blood Castle NPC Spawn / Despawn Event.
-Fixed New Mount on Correct Buff Row.
-Added Damage Reduction to Shield's.
-Reworked Physical and Magical Critical Stats.
-Fixed Fox Mount Misspelling Description.
-Changed Black Kelpie Stats.
For Real Time Patch Notes enter on our Discord!
Enjoy and Stay Safe!!
Published at
10/31/2022